WLU Student Government Leaders Sworn In
WEST LIBERTY, W.Va., May 29, 2019 — New Student Government Association (SGA) leaders were sworn in recently at West Liberty University.
Sworn in as president was rising senior Isabella Yakicic. She is from Sidman, Pa. and is majoring in elementary education with a minor in special education. She also is a member of the Chi Omega sorority and a member of Kappa Delta Pi, the international honor society in education.
Yakicic is joined by another elementary education major, Mackenzie Boone of Vienna, W.Va., who was elected as vice president. Boone also is completing a minor in criminal justice and was inducted into the Liber Honor Society and is a member of Kappa Delta Pi.
"We plan to focus on bringing complete campus involvement back to our campus to help make our campus life better," Yakicic said. The new SGA officers begin their duties next August.
Yakicic has worked with student government in various capacities in the past, serving as a Greek representative in her sophomore year and as a senator this year.
Also a resident assistant for three years, Yakicic is pleased to share her knowledge and love for WLU with the campus community.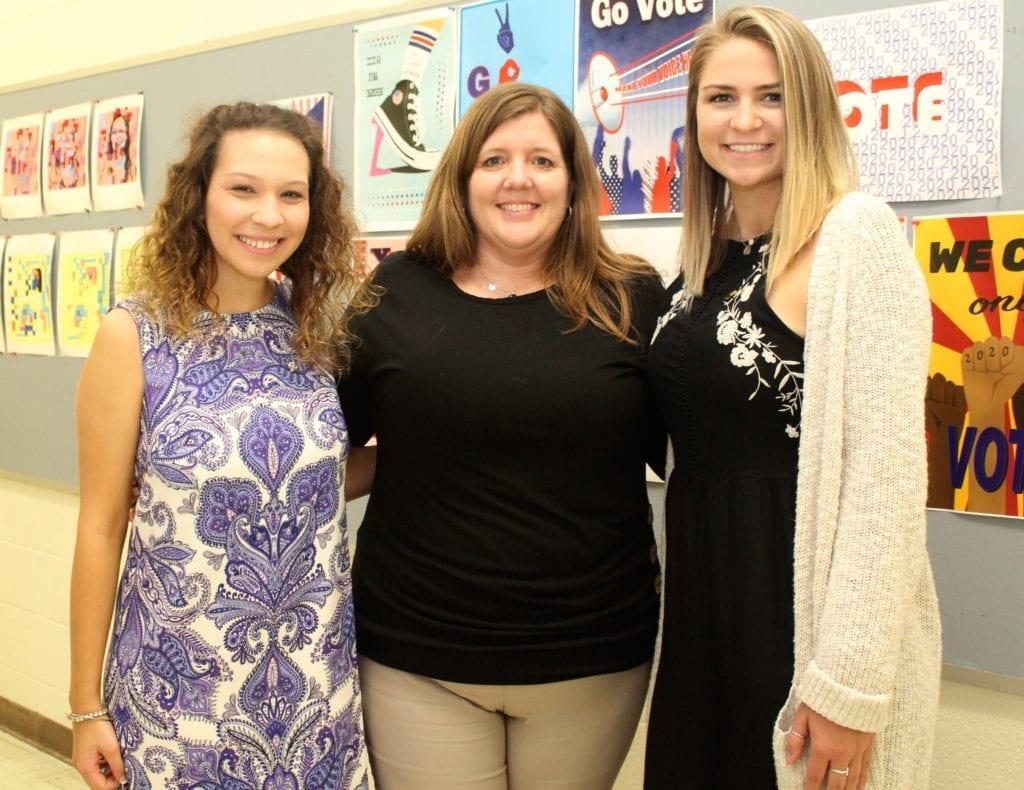 "I've enjoyed all the opportunities I received here at West Liberty. Once I got involved after my freshman year, it made my experience so much better," she said. Originally a dental hygiene major, Yakicic switched to education as she changed career paths.
Boone also is a rising senior and is planning on teaching second grade when she's completed her degree. She plans to also make use of her criminal justice minor in future work with child advocacy in foster care.
Boone also served for two years as president of Alpha Xi Delta sorority on campus.
"I want to get more involved in campus and make use of the fact that since we are a small campus, it's easy to reach everyone and to network," Boone added.
Elected by students in April, the oaths of office were administered by Executive Director of Housing & Student Life Marcella Snyder.
"I've worked with both of these students in the past and I'm excited about the opportunities that exist and anxious to see what they will accomplish. They rounded their team out with other great student-leaders so I'm excited to see what they will accomplish," said Snyder, who has been one of the advisors to SGA since 2009.
Other SGA officers elected and confirmed for 2018 – 2019 include:
Secretary, Taylor Curry, Asheville, Ohio
Treasurer, Max Fiedorczyk, Weirton, W.Va.
Director of Programming, Charli McConnell, Richmond, Ohio
Both new officers attended the annual West Virginia Student Leadership Conference in Jackson Mill, W.Va. on May 13 – 15. The conference is sponsored by the West Virginia Community and Technical College System (WVCTCS) and the West Virginia Higher Education Policy Commission (WVHEPC).   
SGA continually works with administrators and acts as bridges of communication between students and administration. SGA also develops creative programming for students to keep the student experience the best it can possibly be.
The association governs itself on three overarching principles: service, leadership and integrity. Its office is located on the second floor of the College Union building.
For more information, please visit westliberty.edu.
Photo Credit: Maureen Zambito