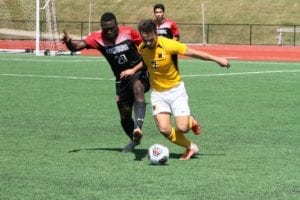 Sunday's double header for WLU soccer is a little bit more special than normal. Both the men's and women's soccer programs take on West Virginia Wesleyan College this weekend, which also marks their senior day.
        The soccer season is beginning to draw to a close and for five members of the women's team and three of the men's, this will be their last season of college soccer. West Liberty will undoubtedly have emotions running high for this weekends competition but both teams need to secure points making these two games crucial.
        The Lady Hilltoppers have three games left in the regular season play and are in the fight for points to try and secure a position in the MEC playoffs. Sunday sees the Ladies take on West Virginia Wesleyan, last years Mountain East playoff champions who knocked WLU out of the competition in the semi-final. The Bobcats have had a less successful season than usual in the southern have of the conference holding a 7-4 in conference.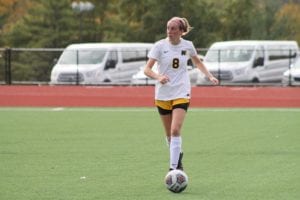 The West Liberty Ladies have seen several unlucky results this season with a record of 2-5-4 in conference play. The ladies will be hungry for a win against WVWC following last years knockout defeat and to remain in the running for this year's playoffs.
        The men will go up against Wesleyan on the back of two wins against Frostburg State University and Concord University. Head Coach Sean Regan's Toppers will aim to carry this momentum forward into their senior day showcase on Sunday. WLU currently holds a record of 3-1-9 in conference compared to the Bobcats record of 8-3-1. West Liberty will try to continue their winning streak against the third place WVWC.
        The seniors will be honored before their respective games and escorted by their families and friends onto the field. 
Photo Credit: Hilltoppersports