West Liberty voted safest campus in the state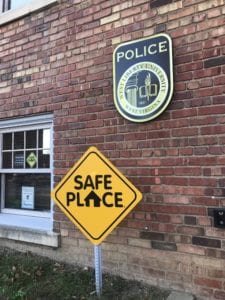 West Liberty University has been voted the #1 safest campus in WV for the year 2020 according to niche.com. President Dr. Stephen Greiner quoted, "This is great news that we are pleased to share with the community. Our campus police maintain a high level of safety and awareness and inter-agency cooperation that results in a secure environment for our employees and students, I am grateful for their work."
         West Liberty not only has an on-campus police department but has recently become the substation for the whole town of West Liberty. Being ranked the safest campus has been a huge accomplishment for the police department. Chief Joseph Monermurro stated, "It makes us very proud; I mean it has been all over the newspapers and social media, it makes us feel good." Assistant Chief Jim Kelso added onto that by saying, "Like the Chief said, it has been all over the news and on social media. I have family that lives in North and South Carolina, and this news actually reached down there about West Virginia. I have had people reach out to me and are considering sending their kids here because it makes them feel safe knowing that we are here 24/7, 365."
        Maintaining this high honor of being the safest campus is not a job that is taken lightly. Many changes have happened over the years to ensure a safer campus and community for all. Kelso stated, "Having seven full-time officers and ten part-time has allowed us to put more than one officer on a shift. Now, if somebody has to answer a call in the town, there are always police officers present on campus. So, students on campus and in the town both feel safe and can reach out to us."
        Along with having more officers on a shift, other measures have been taken to ensure safety. "The Chief went out and bought to handheld metal detectors, so during athletic games, or big events, we can wand people and search for any type of weapon," Kelso said. "We are constantly patrolling the campus and the town to make sure everything is in order," Chief Monermurro stated. "A new thing we started is keeping the exterior doors to the station unlocked 24/7. If you notice, there is a red phone that is a direct line to 911. If we are out patrolling and aren't present in the office, the red phone is a way we can be alerted that someone needs help." Kelso said. Chief Monermurro commented, "Those doors are always unlocked, if you are in trouble, night or day, this is a safe place."
        To remain a safe campus, it is important that everyone does their part. If you see something, it is better to let the police station know rather than to let it go. Being ranked the safest campus in the state is a huge honor, and a huge thank you to all of our police officers. Without you, we would be able to recognize this amazing accomplishment.
About the Writer
Annalise Murphy, Editor-in-Chief
Annalise Murphy is a sophomore at West Liberty University and is double majoring in Journalism and Criminal Justice. She is the Editor-in-Chief of the...