14 Things to Do while Staying Home/Social Distancing
          There is no doubt that the highly contagious novel coronavirus,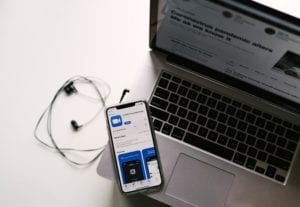 With COVID-19 keeping us indoors and at least 6 feet away from other people for the foreseeable future, it can be easy to feel disconnected from the outside world. Thanks to technology, keeping up with close friends and family has been easier than ever. Video chat apps such as FaceTime, Zoom, Google Hangouts, and Skype are a great way to stay connected while staying at home.
Play Board Games
Turn off your game consoles, put down your phones, and dust off those board games that you haven't been touched in ages. Classics such as Scrabble, Yahtzee, Life, and Monopoly are all fun games that the whole family can enjoy while stuck together in the house.
Try a new recipe
     Channel your inner chef and try a new recipe while you're cooped up at home. Whether you're baking, cooking, or grilling, food is a tasty way to keep yourself busy, happy, and full—unless you burn your new creation. Just be sure to follow the recipe!
Go for a walk to enjoy the outdoors
            Although you should stay home as much as possible, staying inside for too long can be draining. Take advantage of the bright, warm, sunny days of spring by enjoying the outdoors. Go outside for a walk, while still keeping your distance from others, of course. Scientific studies have proven that being outdoors can boost energy, mood, and immune system. With COVID-19 spreading frantically, having a strong immune system is a must.
Binge Watch TV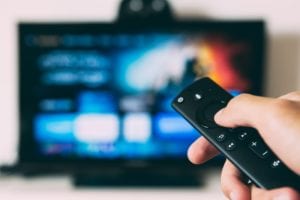 Work, school, and the tasks of everyday life keep us busy with little time to wind down. Put on your PJ's, grab a snack, and enjoy your time at home by binge-watching your favorite movies and TV shows, or watch something you've never seen before. Netflix, Hulu, and Disney Plus are among the most popular streaming services, offering thousands of tv shows, movies, and documentaries that accommodate the interests of many.
Visit a Virtual Zoo, Museum, or Theme Park
 As this pandemic continually closes more places and cancels more events, virtual tours have become more popular. Zoos, Museums, and Theme Parks throughout the world are offering free virtual tours and online viewing experiences to help with the stir-craziness brought on by social distancing. And the best part is, you don't have to leave the couch!
Look through Old Photos or Home Videos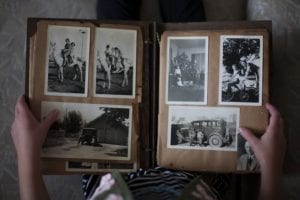 Get your mind of the present for a minute, and take some time to look through old photo albums or watch old home videos. Pictures have a way of reminding us of happy times in our lives and help us appreciate the people we care about the most. 
Go for a Drive
            Need an escape from the house, but don't want to go out into public? Get into the car, roll down the windows (if it is warm of course), find a backcountry road, crank up the music, and go for a drive–no required destination. Going on a drive-by yourself has many benefits and is a way to get out of the house without coming into physical contact with anyone.
Have a Self-Care Day
            Life keeps us all pretty busy, and finding the time to dedicate an entire day to take care of yourself can be challenging. However, many have found more than enough time on their hands lately. Pass your extra time by treating yourself to a self-care day. Take a hot bath, put on a facemask, take a nap, do yoga, listen to music, and just spend the day doing what makes you happy.
Learn to Draw or Paint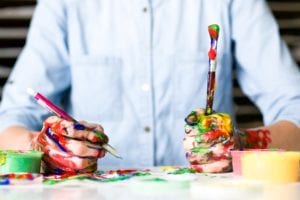 Unleash your inner artist, and learn how to draw or paint. Starting a new hobby can be time-consuming. Being house ridden seems to be giving many more than enough time to start up a new hobby. And, drawing and painting have amazing mental and physical health benefits. You can find many tutorials online if you want so extra guidance and inspiration.
Finish a Book, or Start a New One
 Pass by some time by finishing that book you picked up months ago. Haven't started a new book recently? Start a new one today! Have you already read all the books you have? Amazon sells hardcover, kindle, and audio versions of hundreds of thousands of books.
Spend Time with your Pets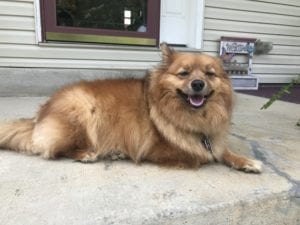 If anybody is enjoying the stay-at-home orders, it is our beloved pets. Spend some time to take your dog, or adventurous cat, for a walk, give them a bath, or simply play with them. There are a lot of fun ways to spend time with your animals to ease some of your stresses.  And they will love you even more for it!
Build a Pillow and Blanket Fort
            Who said building pillow and blanket forts were just for kids? You don't have to be a professional architect to build a cool fort.  Just grab some pillows, couch cushions, blankets, and bedsheets; then use a little imagination and get to work on your very own fort.
 Color "Easter Eggs"
            It's easy to forget that Easter is right around the corner with COVID-19 news taking up much of our thoughts. But, even if Easter wasn't coming up soon, coloring eggs doesn't have to be just an Easter activity. Get out some food coloring, boil some eggs, and release your creativity with some cool colored egg designs. Added bonus, you get edible boiled eggs!
            Keeping sight on the good can be quite a challenge during difficult times such as these. Staying at home more than usual can lead to antsy feelings. So, relieve some boredom by trying one (or all) of the 14 things listed above. Although the Hilltoppers are sad to see the year-end, know that you always have a home at West Liberty.
            To stay informed on West Liberty updates and other fun content like the article above, follow The Trumpet Online and on social media accounts, Facebook, Twitter, Instagram. Stay happy, healthy, and safe Toppers!