West Liberty Reopening Presidential Search after One of Two Finalists Withdraw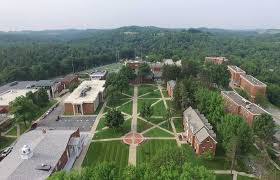 West Liberty University reopens its search for a new president after Dr. Robert Colvin made the decision to withdraw from the running concluding his visit to campus, according to Rich Lucas, chairman of WLU's Board of Governors and 2020 search committee.
West Liberty's Director of Media Relations, Maureen Zambito, informed students, staff, and faculty through a press release last Thursday that the presidential search was being reopened at the national level upon Dr. Colvin's decision to withdraw before the scheduled Board of Governors meeting on Aug. 26.
"Dr. Colvin came to campus, and I will quote him, was very impressed with our, campus, our curriculum, and our financial position. So, he met with faculty, staff, student government, the board of governors, and the search committee. After visiting campus, he had some personal reasons and decisions with his family and decided to withdraw from the candidacy," Lucas said.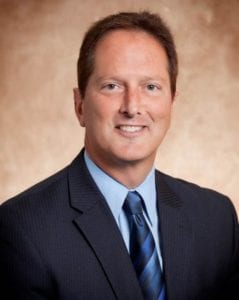 This decision to withdraw left one candidate, Dr. Brian Crawford, who is currently the Provost at West Liberty. Lucas explained that "since the field of candidates basically thinned itself out without interaction from the search committee, we decided to continue the search with a new national search."
Although a new search is being reopened, the search committee from the last search has remained the same and they are working on a timeline with tentative dates that will be released to the public soon.
With a new search comes a whole new multi-step process to find new finalists for the job. According to Lucas, the Board of Governors is accepting and will continue to accept applications for the next 30 day period. "We review actual resumes, applications, and the application letters that each candidate sends. We are able to bring the field down in size by simply reviewing the initial applications that the candidates send in," said Lucas.
After the narrowing is complete from the application review process, Zoom meetings will be set up where the search committee will be able to narrow the field further. "There will likely be two sets of interviews via Zoom or remote before we would bring the finalists to campus," according to Lucas.
Finding a new president for West Liberty is something that the Search Committee takes very seriously. Lucas said that all of the diligence, effort, and continued work through these processes are to ensure that "we get the right candidate."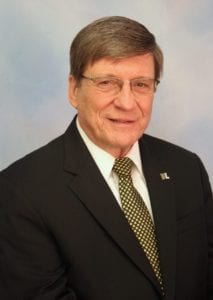 West Liberty's current President, Dr. Stephen Greiner has agreed to postpone his retirement for the second time and will stay on as president until November 26. Dr. Greiner announced his retirement in November of 2019, and since has had to postpone it due to COVID-19 and now due to the search being reopened.
"We really appreciate him staying on. We do not have to seek an interim president, and if Dr. Greiner would have decided not to stay we would have. With him staying, we really appreciate the continuity, the stability, and the knowledge he brings through this process," Lucas said.
For more information, please visit https://westliberty.edu/news/ or contact Maureen Zambito at 304-336-8203 or by email at [email protected]