West Liberty education program soon to be graduates and alumni make the best of student teaching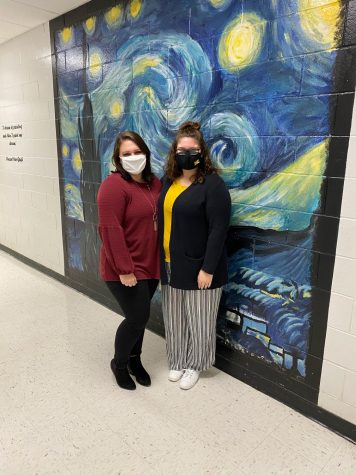 The COVID-19 pandemic has changed almost every aspect of daily life. Increased safety protocol and altered daily routines are on full display in school districts across the country, including on the local level. While this has obviously impacted even the most experienced of teachers, student teaching or starting a new career as an educator in the middle of a pandemic has made a difficult process even harder.
Some surface-level changes are put in place to help create a safe environment. Ensuring that everyone is wearing masks, implementing social distancing, splitting up large classes and disinfecting high-touch surfaces are all methods put in place to help limit the spread of COVID-19, but these changes are impacting both the students and the educators in potentially unforeseen ways.
Hunter Norris, a 2020 West Liberty University graduate, describes how these unpredictable changes have forced a shift from the way he thought his first year as an educator would go compared to the way it's actually developing. The techniques and ideas he learned in the education program are no longer applicable with the current protocol. "It's so strange as all of my education and experience involved the exact opposite of today's work view." Many of his established lesson plans needed to be shifted to minimize group work and ensure the safety of the students, while also making sure all of the necessary curriculum was still being taught.
There have also been clear shifts for students working to complete their student teaching requirements amidst all of these adjustments. Christian Oliver, a West Liberty student in his final year of the education program, discussed how the program itself is working within new guidelines. He described how, in accordance with the county's updated rules, he is only able to physically be in the schools for two days each week. He stated that Wednesdays have become that district's "Online School" day, which means less time connecting with the students in person.
The cautious method that many schools used in the reopening process has also impacted the student-teaching experience for future educators. Hope Neal, an education student from Muskingum University in New Concord, OH, stated that "because many schools delayed their start, the schedules we have to use are thrown off." She also mentioned that getting placed into schools has been more difficult for everyone involved because of the schools' hesitance to invite new people into the building. While this is clearly no one's fault, it could potentially have a direct effect on graduation or academic requirements.
Even though all of these struggles, these educators, as well as their students, have been able to use this difficult situation to learn new life skills along with their schoolwork. Norris said, "The outpouring of love from the faculty and the willingness to adapt and help from the students are the only reason this currently works." He adds that, "Students are still smiling. Students are still laughing. And students are still learning." While this school year certainly looks like none before it, the student teachers and new educators are making the best of a bad situation in order to reach the best outcome both for themselves, as well as their students.
Leave a Comment
About the Contributors
Morgan McFadden, Digital Media Designer (fall)
Morgan McFadden is a third-year student at West Liberty University in the Digital Media and Design major. She is from Yorkville, Ohio. Morgan is a senator...