History behind the old West Liberty courthouse that was recently torn down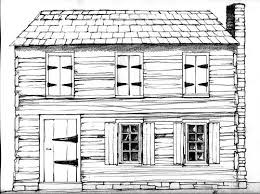 Old West Liberty courthouse gets torn down
By: Morgan Kafana
This year, the decision was made to demolish the old West Liberty courthouse. The courthouse, which was located at 1140 Van Meter Way in West Liberty, West Virginia, served the area for 21 years to carry out legal transactions.
The courthouse was first built between 1778 and 1779 out of white oak beams and sat on a sandstone foundation. Interestingly enough, the building was called Black Cabin and served as a home before becoming a courthouse. The West Liberty courthouse became the first seat of justice in the Mississippi watershed in 1779.
During its days of use, the courthouse often held crowds of 1,500 to 2,000 individuals who would gather to watch court appearances. The court would handle situations ranging from deeds of sale and criminal trials.
In 1797, the courthouse stopped being used as a result of the new construction of the Wheeling courthouse. Since then, the courthouse was used as a mill and residence for several years. In order to preserve the buildings structure, protective walls were built around the building.
The late Robert W. Schramm purchased the courthouse to record West Liberty's history as well as the courthouse's. Before its demolition, the courtroom walls displayed documents from when the courthouse was still in use.
"When I read that the building was gone, I was disappointed but not surprised. Many significant structures are lost to the ravages of time," said Professor Czernek, a professor of history.
Although the demolition of the West Liberty courthouse might have shocked many residents, what's important is to remember the history that surrounded its existence. It just goes to show that the people of West Liberty won't forget the importance that the courthouse served its ancestors.
Leave a Comment