Hilltopper Baseball prepares for upcoming season despite COVID-19 challenges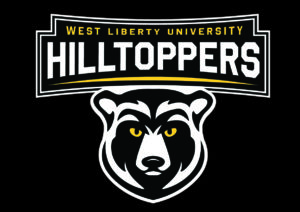 The COVID-19 pandemic has changed how the Hilltopper Baseball Team have been able to prepare for their season. "COVID-19 has had a huge impact on our program over the last several months. First off, we lost our season after what we thought was a really good start for us. We were in a rebuilding year and really liked where we were headed, and we never got a chance to see how far we could have taken that team," said Burkle. "As for now, we have approached this fall season very differently. We limit our practice times to smaller groups of guys and concentrate more on the scrimmage aspect instead of conditioning or specific skill work. We are one of the last sports to compete in the spring, so it is tough to condition a team or a pitcher when we may not play until March. We will concentrate on specific skills and conditioning when we return after Christmas break."
Salvatori also commented on the ongoing conditions of his team regarding COVID-19, and some of the things he is doing personally to ensure his team is living up to their expectations. Salvatori said, "my expectation for this team is to compete for an MEC championship. While COVID-19 has made it difficult for everyone, there is no substitute for hard work. We have continued to find ways to get better every day because if we don't, someone else is."
The West Liberty Baseball team has been given the chance to greatly benefit from the new indoor sports complex built on campus. The team is now able to train more effectively during the off-season. Burkle said, "the "Facility," as our guys now call it, has been huge for us. As far as our players and coaches, we now have a dedicated facility with turf that we can get so much done in. We now can use a facility 12 months a year, and it allows us to compete with other schools in our region when it comes to practices and recruiting."
Burkle continued on in regards to the Facility, stating that, "COVID still has some restrictions on us when it comes to indoor practices, but we just go in smaller groups and work longer hours is all."
The new indoor practice area has also greatly enhanced the program in its ability to recruit potential incoming players. "From a recruiting standpoint, The Belmont Savings Bank Indoor Practice Facility has allowed us to use a "WOW" factor when you open the door and take a potential student athlete indoors and he sees a dedicated baseball field on turf," said Burkle "It has allowed our staff to expand our recruiting area from a local regional area to national area. Our 2021 roster shows signs of this with recruits from California, Florida, Indiana, Virginia, and even Canada, as well as our local regional area."
The added opportunity to practice will only continue to help the Hilltoppers improve. When asked about who the team's standouts are, and which players in particular have taken the biggest leap during the off-season, Burkle stated that, "last season we graduated 12 seniors, two of which decided to return for the COVID-Senior season. Both Colton Coss and Chad Matthus will be asked to pull the most weight this season, as COVID-Seniors, and big things are expected from both of them. Another returner that is expected to impact this team is Tyler Blomquist. Tyler will get the ball each weekend in the big game, and if all goes well, Tyler can be one the best in the MEC this spring. We don't have many holes to fill as of right now, with a lot of players with experience returning, and/or transferring in from other schools. Transfers Kayne Mcgee, Ian Brady, Dylan Dingel, Zach Mannies and Davey McKinney are expected to play big roles this season."
When asked about how coaches have motivated the team during these times of adversity, along with how his team has responded to this, Salvatori replied with, "the coaching staff has pushed us even harder this year than in the past, and that's the way it should be. We are not giving ourselves any excuses for why we cannot get better, regardless of the conditions, and we're putting the work in to back that up."
Anticipation is high in all sports for the upcoming season, but the baseball team is especially anxious to get competitive games underway. Burkle stated that, "We are very excited for this upcoming season. We want to drive the 249 miles to Beckley to play in the MEC Tournament, and then we will see how it pans out from there. This team knows that, and after being cut short last year, they are very hungry to get to the spring and let this thing play out."
Salvatori also commented on the atmosphere amongst the team, "just from being around the team for the past 3 years, this is the most anticipated season we have had. This team has a lot to prove and the season cannot come fast enough."
Finally, when asked about what the staff is expecting the most out of the team this season, Burkle emphasized that, "the expectations for this team are the same as any other team we have had in years past. From a coaching standpoint, we are looking for some new leadership to step up and take control. The team as a whole has changed their mindset to make sure we are doing the right things first, doing the small things always, and then winning will come out of that. It is fun coaching this group because they have so many questions and are eager to get after it, even to the point where we have to slow them down at times, or explain to them that some decisions are not ours to decide. This coming season will be fun to be part of after a long break. Kovalick Field is ready for spring baseball with students and fans filling up the hillside. It's time to play some ball."
The West Liberty Men's Baseball team has high expectations for this upcoming season, and if this anticipation by the team is any indication of the team's potential success this year, it appears safe to say that fans will be eager to fill the ballpark once the opportunity presents itself.
Leave a Comment
About the Contributor
Maxwell Fiedorczyk, Sports Writer
Maxwell Fiedorczyk is currently a senior at West Liberty University. A native from Weirton, W.Va., Fiedorczyk serves as the sports writer for The Trumpet....