Pittsburgh Penguins working through COVID-19 on the ice
Like most sporting events, COVID-19 wreaked havoc upon the 2019-20 National Hockey League (NHL) season. Playing for virtual crowds in a world that remains unpredictable is scary, but the Pittsburgh Penguins and coaching staff are adapting.
The Penguins, icons of the Steel City and five-time Stanley Cup Championship winners, ended their 2019-20 season with a record of 40-23-6, landing them a third place slot in the NHL's Metropolitan Division. Their tactical plays during this season pushed them into the playoffs where they faced the Montreal Canadians in a five-game series. With the coronavirus halting the Pens season and rebooting it for an unpredictable finish, they ended playoffs with a heartbreaking 2-0 loss.
Coach Mike Sullivan of the Penguins was considered outcoached during the final game of the season, but his ability to lead them into the playoffs during a paused season is notable.
The game had a slow start through the first two periods. Cary Price, goalie for the Canadians, had a perfect shutout with twenty-two saves. The Penguins had multiple chances, but Price's efforts didn't allow one puck through the net.
The third period of the game was a turning point toward the ultimate loss of the Penguins. With close calls from both teams, the first goal was scored by Montreal Canadian Arturri Lehkonen with four minutes left in the game due to a bad bounce during a Penguins offensive breakout.
In an attempt to put the Penguins on the board, Sullivan decided to pull the goalie, Tristan Jarry, so their players would have an extra man fighting on the ice. This risky choice led to the Canadians scoring an empty net goal and assuring a Montreal victory for the series. Coaching involves more than making decisions for the goalie, and Sullivan's final decision is not to blame for their loss. Despite the outcome, Jarry dazzled the television viewers with his multiple glove saves and his .95 save percentage.
This was a disappointing game for Penguins fans, but we can't forget Sullivan's ability to juggle COVID-19 protocols and roster changes due to injuries. In an interview, Sullivan stressed that the health of the players and families comes first.
Sullivan is using this time to reflect on a new philosophy of coaching that results in a Stanley Cup win, but in the meantime, it's important for fans to stay patient and continue supporting the Penguins while they work through COVID-19 on the ice.
Leave a Comment
About the Contributor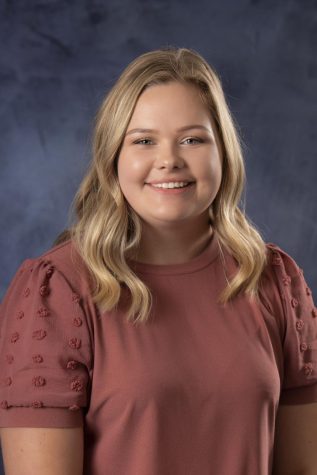 Brianna Hamon, Editor-in-Chief
Brianna Hamon, editor-in-chief of The Trumpet, is a senior at West Liberty University with a major in public relations and a minor in journalism. In the...