Fundraiser to be held for local humane society at WLU double-header basketball game
West Liberty University Athletics is holding "Stuff the Dog House" – a fundraising event for Jefferson County Humane Society – on Feb 27, 2019 at West Liberty's ASRC arena.  
West Liberty Athletics goal is to raise money and donations for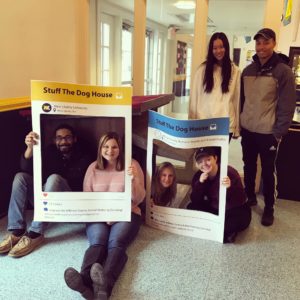 Photo Credit: Tammie Beagle[/caption]
50/50 tickets can be purchased at the JCHS information table adjacent to the concession stand. All proceeds will be donated to JCHS. Each raffle ticket will be sold for $2, or, donate an item to benefit JCHS and receive two tickets. Three prizes will be raffled: (1) handcrafted dog house, (2) autographed basketball, (3) WLU apparel gift basket.
The first winner will be announced at halftime of the women's game and the remaining two winners will be announced at halftime of the men's game. (arrangements may be made to transport the dog house for the winner) People are encouraged to donate items that will benefit JCHS. Donate an item and receive two free raffle tickets.
Items to donate include, but not limited to: canned kitten food (any brand), kitten chow (Purina), any brand puppy food, kitten replacer milk, kitten bottles, bleach, paper towels, linens and towels (used is accepted), laundry detergent, puppy pee-pads, litter boxes, treats (any brand accepted), pet shampoo/conditioner, heating pads, and durable toys.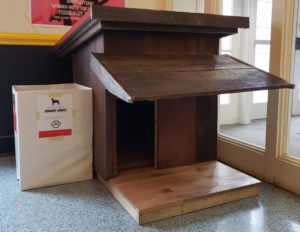 There will also be an opportunity to take a photo with a life-size Instagram cutout. The photo area will consist of an Instagram cutout and an official West Liberty University backdrop – get your picture taken and share your experience.
Jefferson County Humane Society is a 501(c)(3) not-for-profit organization that relies on contributions from generous individuals and service clubs to fund its mission to serve animals in need.
The JCHS mission statement reads, "JCHS has always fostered an atmosphere of love, compassion and respect for animals. The responsibility of eliminating pain, fear and suffering in all animals is something JCHS takes very seriously,"
To learn more about Jefferson County Humane Society, their website at jeffersoncountyhumanesociety.net or on Facebook at Jefferson County Humane Society and Jefferson County Animal Shelter.
Poster Credit: Yijing Shen