As most of you reading this know, I'm a big music buff. More specifically, I like older music from the 1960s, 1970s, and 1980s. I kicked off my summer concert season by seeing two groups that I've always wanted to see: .38 Special and The Spinners. Both of these shows took place at the same venue on back-to-back nights. Even though these shows were on polar opposite ends of the spectrum, both shows were spectacular, leaving myself and both audiences wanting more.
First on tap was .38 Special. .38 Special is arguably the last great southern rock band in the music industry today. They were at the height of their popularity in the late 1970s and 1980s, taking after the style of Lynyrd Skynyrd. Most of the members have come and gone, but original lead singer Don Barnes continues to front the band to perfection. This show took place Meadows Casino in Washington, Pa. 
Like any great rock band, the band came on stage about 15 minutes late, leaving the audience waiting in the meantime. Once they got on stage though, pure magic. They had the crowd on their feet the whole night, kicking off the show with "Rockin' Into the Night" and "Rough Housin'." Before this show started, I wasn't 100 percent sure what to expect because before the show started, I wasn't a die-hard fan of the group. I knew many of their bigger hits before the show, but wasn't sure how well I would like the whole performance. Needless to say, I was completely sold by the third song, "Back Where You Belong." This song elicited the loudest roar of the night. Believe it or not, the studio version doesn't do the song justice. Hearing them do this live truly sold me on the song, as well as all of the songs the band has to offer. This was the moment I became a true fan of the band.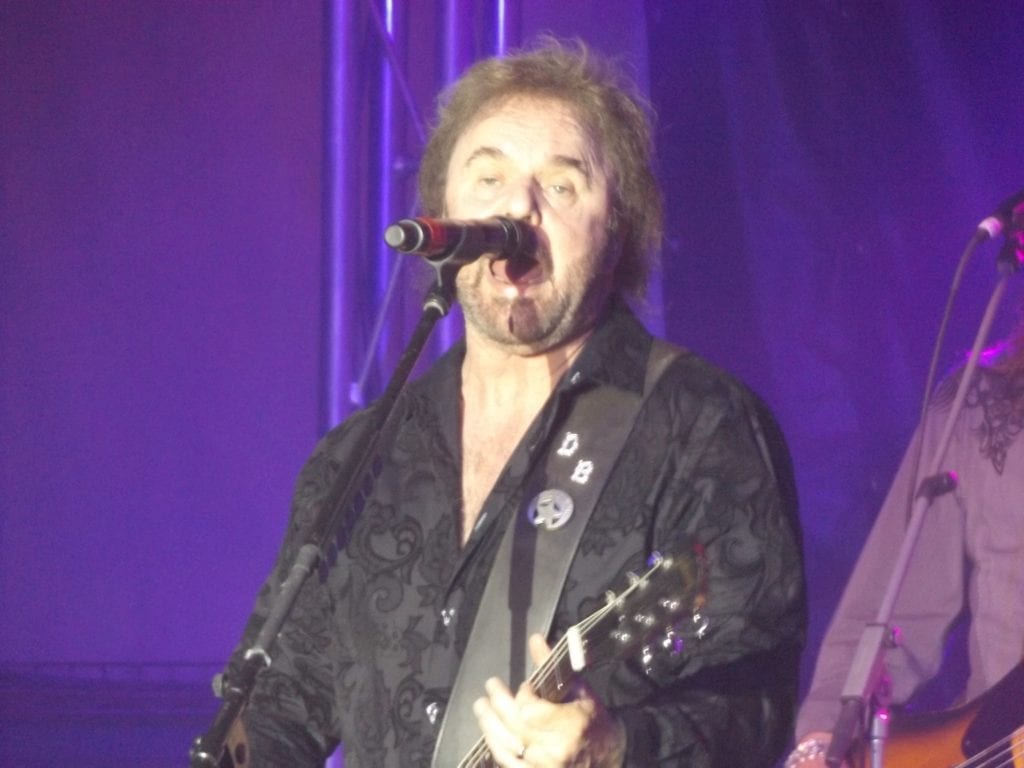 After that, the band followed it up with "Wild-Eyed Southern Boys" and a medley of some of their minor hits, including: "Back to Paradise" / "The Sound of Your Voice" / "Somebody Like You" / "Honky Tonk Dancer" / "Teacher, Teacher" / "You Keep Runnin' Away" / "Second Chance" / and "Like No Other Night." This was an electrifying set where they launched into one song after another with little downtime. Following the conclusion of that thrilling set, .38 Special covered one of my favorite bands, Chicago, with the track "Feelin' Stronger Every Day." A hard rock version of a fusion rock classic? Yes, please. They then strayed away again from their catalogue and did a song off lead singer Don Barnes' new solo album "Ride the Storm" with its title track. 
They followed this up with two more crowd pleasers, "If I'd Been the One" and "Fantasy Girl." They then did their second of three covers of the night, covering The Easybeats' "Good Time." With four songs left on the docket, .38 Special pulled out all the stops, relying heavily on their light show for that last bit of razzle dazzle. Their last song before the encore was one of their most iconic songs, "Caught Up in You." It's funny when you get to these types of songs because you expect the most popular hits to be the best songs of the night, but I was more impressed with other songs that I wasn't as familiar with. 
With that, they walked off stage into a dizzying array of flashing white lights. As we all waited for them to come back for the encore, you could sense the anticipation in the air, mostly for the fact that the air conditioner wasn't on. Between 1,000 people, flashing lights, and a fog machine, the air was tough to breath in, but nevertheless, still enjoyable. When they came back on for the encore, they led one last push to leave the crowd on a high note. They kicked off the encore with "Chain Lightning" and followed it up with their other iconic hit, "Hold On Loosely." To my surprise, they ended the show with a cover, doing a spectacular version of the Creedence Clearwater Revival song "Travelin' Band." With that, they took their bows, walked off, and went on to their next show.
Overall, this was an amazing show. It exceeded my expectations and turned me into a die-hard fan of the group. The crowd was very lively, but they were also not disruptive to being able to enjoy the show. Although there wasn't any air conditioning, the entire experience was spectacular. I'd recommend seeing .38 Special if given the chance. It will be worth it.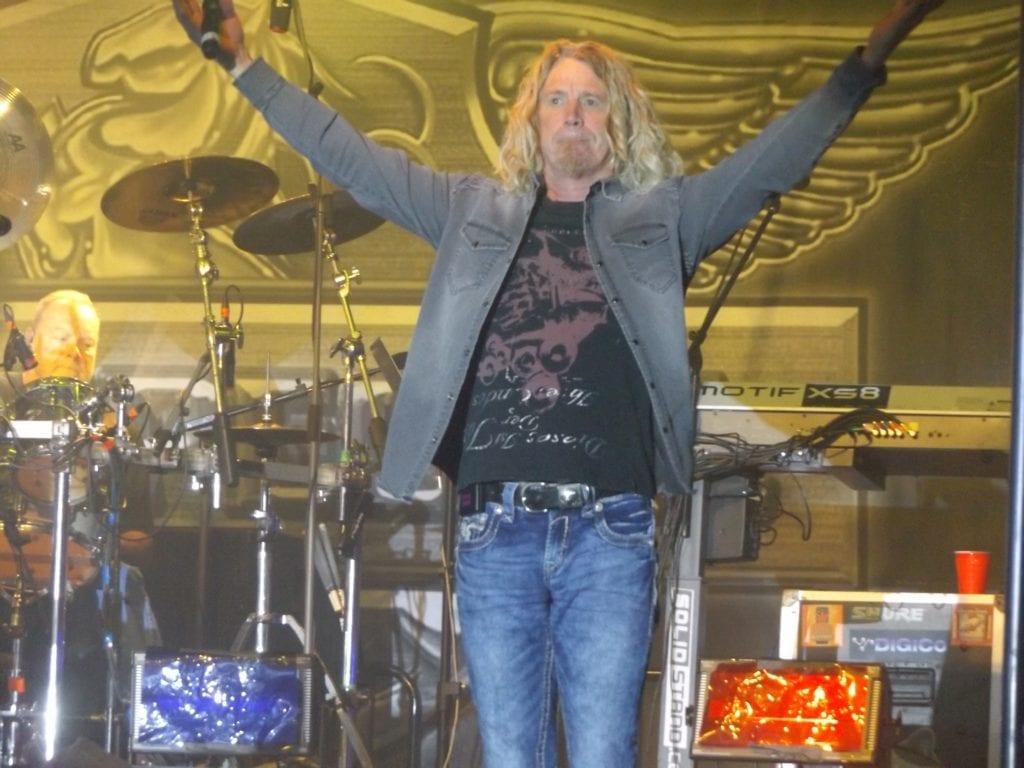 With that show in the books, I went back to the same venue the following night for my second show: The Spinners. I was very excited for this show going in because The Spinners are one of the last great R&B rhythm groups from the 1970s who still tour. For me, it's pretty exciting to see a band who has been around since the 1950s and was once signed to the Motown label. Henry Fambrough is the only original Spinner who is still alive, but was absent from this performance. Nevertheless, these four Spinners put on a spectacular show.
This show kicked off with a nearly 10 minute instrumental portion from the band, who played a medley of the groups's hits to warm the audience up before they took the stage. Once The Spinners came out, we were off and running. They opened the show with one of their biggest hits, "Could It Be I'm Falling in Love." I'll admit, when they first took the stage, their voices were a little shaky. They weren't quite in sync yet and there were several sour notes as well on this first song. Once they worked out those kinks, their performances improved tenfold and it was musically smooth the rest of the way. 
They followed this song up with another crowd pleaser, "It's a Shame" and then did a spectacular cover of the Willie Nelson song "Funny How Time Slips Away." This was a song that they did later in their careers and sadly, one that I was not familiar with before that night. They did this song to perfection. It was a beautiful, slow moving ballad that resulted in one of the loudest rounds of applause of the night.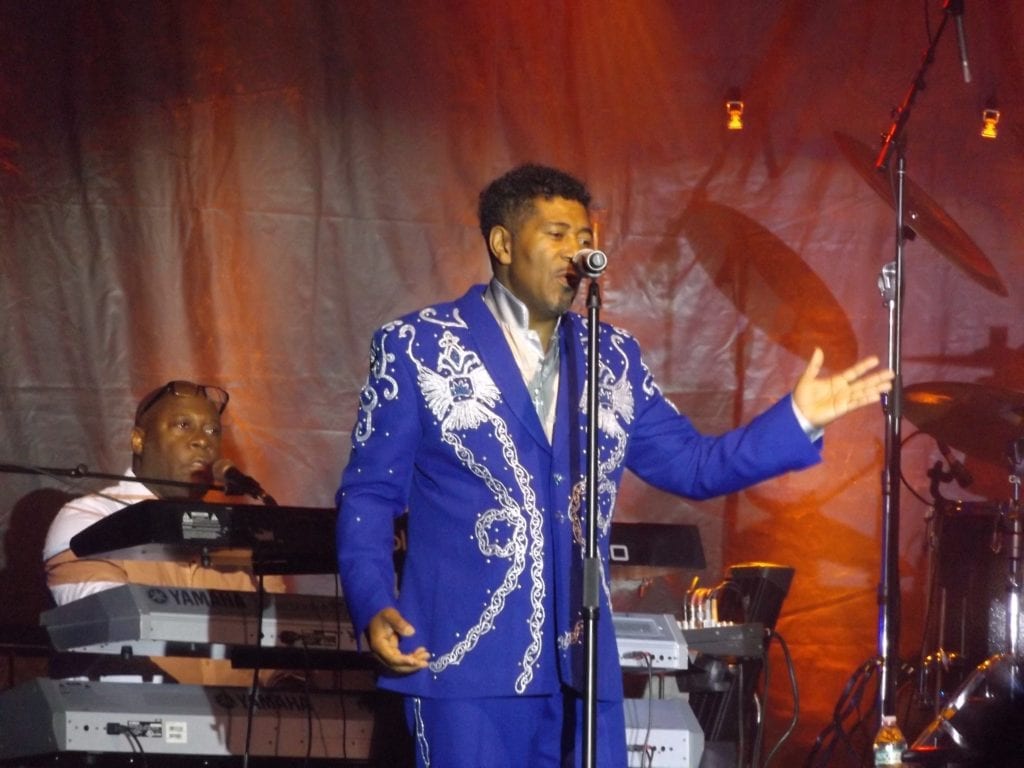 They followed this up with one of my favorites, "I'll Be Around," and then the Frankie Valli Classic that they made their own, "Working My Way Back to You / Forgive Me Girl." They followed this up with two songs that were truly show stoppers and crowd pleasers, "Sadie" and "Mighty Love." These were both powerful soul songs that truly struck a note with everyone in attendance. This was followed up with "Love Don't Love Nobody" and then a medley of songs that I hade forgotten about, "Cupid" / "I've Loved You for a Long Time" / and "Having A Party." This trio of songs was a wonderful way to get the crowd up on its feet and to leave them wanting more. 
With that, The Spinners left the stage and we then were waiting on edge for them to come back for the encore. The encore was the best part of the show, as they did another medley of songs: "Then Came You" / "One of a Kind (Love Affair)" / "They Just Can't Stop It (Games People Play)" / and "Rubberband Man." The last two songs are two of my favorites of theirs, so it was nice to end the show with those ones. "Rubberband Man" was a spectacular display of showmanship, as they brought out some larger than life rubber bands and played around with them onstage underneath the flashing white strobe lights. It was a dazzling and thrilling conclusion to the show that left the crowd energized. With that, they took their bows and left the stage, on to the next show. 
Overall, this was a spectacular show. None of the four singers were original members, but they truly did justice to the original members and helped bring these marvelous songs to life. The crowd was well behaved, which in my eyes is as important as the quality of the show. One of the great things about The Spinners is their showmanship. All four are wonderful dancers who each bring a unique set of dancing and rhythmic skills to the stage. All R&B groups usually have some form of dancing during their shows, but The Spinners truly brought their A game to the stage.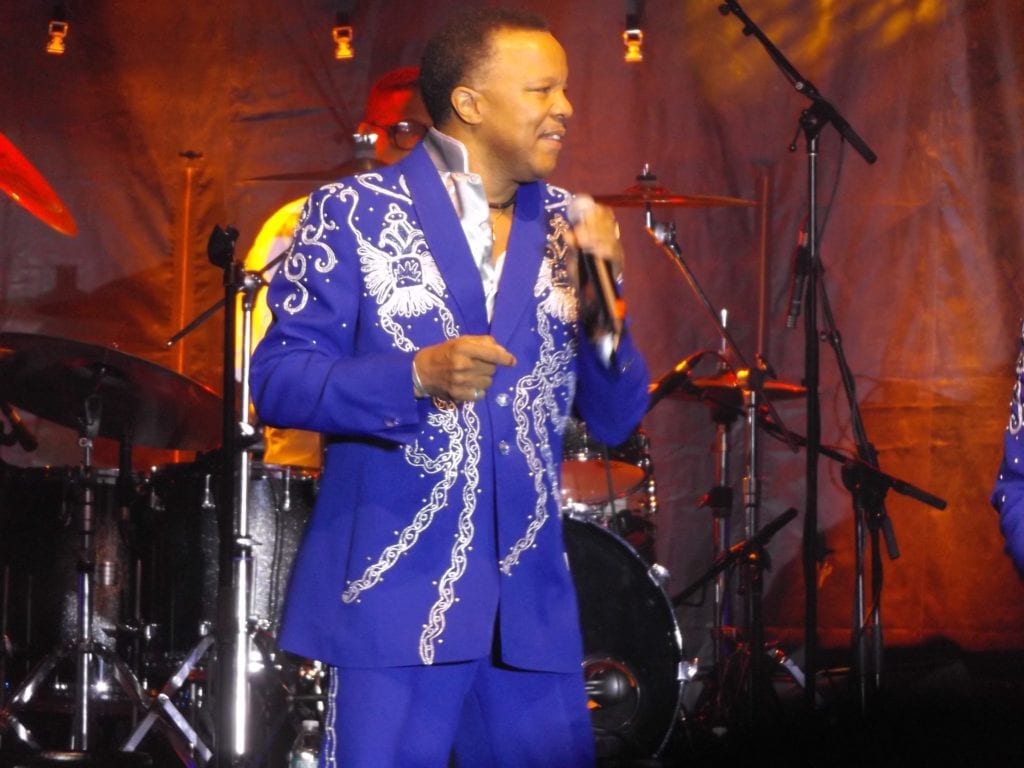 Both .38 Special and The Spinners have been around for a long time, yet they still continue to amaze and dazzle young and old audiences alike. There's a lot to be said for the quality of classic music and these two groups both highlight those qualities quite well. Give them both a listen. Who knows, you might actually like them.
Photo Credit: Walker Polivka