WLU Greek life honors Black History Month
To get involved in Black History Month festivities, West Liberty University's (WLU) Greek life decided to host a program honoring historically Black Greek organizations governed by the National Panhellenic Council (NPHC) on Wednesday, Feb. 23.
All Greek fraternities and sororities planned this event with the help of Student Activities Director Kate Billings, who oversees all Greek organizations on campus. Taking place inside the R. Emmett Boyle Center, located in the Academic, Sports and Recreation Complex (ASRC), the event featured two NPHC alumni and leaders of West Liberty as guest speakers. President Dr. W Franklin Evans spoke on behalf of his fraternity, Alpha Phi Alpha Incorporated, while Dr. Monique L. Akassi, shared her experience in the Alpha Kappa Alpha sorority.
WLU's Panhellenic Council President, Caitlyn Robinson, explained how the idea for this program came about by stating "Kate Billings and I were discussing ideas for Black History Month when she mentioned that President Evans was a member of Alpha Phi Alpha. Later on, I learned our new Interim Diversity, Equity and Inclusion leader, Dr. Monique L. Akassi was also a part of an NPHC sorority, Alpha Kappa Alpha." From those two discoveries, Billings and Robinson assembled NPHC 101.
"It was a great opportunity to learn some new things about Black history and to get more familiar with the leaders we have on campus," said Robinson.
In an article released by Maureen Zambito, director of media relations, Billings commented on the program by saying that its purpose was to highlight the potential for Greek life to create events that promote diversity, equity and inclusion.
In his speech, President Evans discussed some of the differences that exist between NPHC organizations in comparison to the Greek organizations on WLU's campus. Dr. Monique L. Akassi followed President Evans in speaking about her sorority and her overall experience with NPHC. Both guest speakers highlighted the overall historical significance of NPHC organizations throughout their time as members.
"Not being familiar with this topic, hearing what they had to say about their Greek organization in the NPHC was something I enjoyed. It was an eye-opening topic because it made me realize the amount of diversity lacking in the sororities and fraternities on campus and how we can better embrace that change," said Sarah Brannon, a three-year member of Beta Rho Epsilon.
Robinson noted that there were many key takeaways from this event starting with "understanding the differences between our Greek life and historically Black Greek life."
The NPHC, also referred to as the "Divine Nine", is a collaborative council that combines historically African American fraternities and sororities. Greek chapters that make up the council include Alpha Kappa Alpha Sorority Inc., Alpha Phi Alpha Fraternity, Inc., Delta Sigma Theta Sorority, Inc., Kappa Alpha Psi Fraternity, Inc., Omega Psi Phi Fraternity, Inc., Phi Beta Sigma Fraternity, Inc., Sigma Gamma Rho Sorority, Inc., Zeta Phi Beta Sorority, Inc. and Iota Phi Theta.
Robinson concluded her thoughts on the event by describing its significance to the sisters of the Panhellenic community, "Part of understanding our sisters in the Panhellenic Council is educating ourselves on different topics and applying it to our own lives. Celebrating what makes people different and doing things to make people feel included is super important to me (as president). I think any instance where we can learn something is time well spent!"
To watch the full NPHC 101 event hosted by WLU's Greek community, visit Topper Station.
For more information about this program or Greek life organizations on campus, contact Kate Billings by emailing [email protected]
Leave a Comment
About the Contributor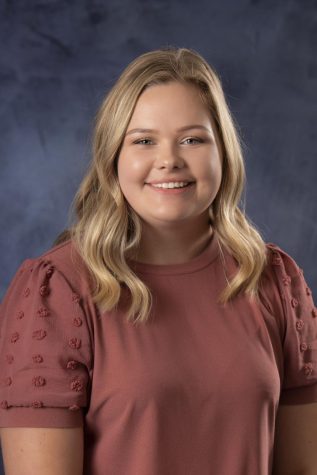 Brianna Hamon, Editor-in-Chief
Brianna Hamon, editor-in-chief of The Trumpet, is a senior at West Liberty University with a major in public relations and a minor in journalism. In the...