Senior goalkeeper shines in last season on the hilltop
By Jalyn Bolyard, Online Editor
Originally from Nashport, Ohio, Hartnell attended Tri-Valley High School. There, she was a three-time All-Conference and All-District selection, earning Goalkeeper of the Year as a senior. 
Before that, Hartnell had her cleats on early as she started playing soccer in the second grade. "I always enjoyed the team aspect of soccer and it was the most fun sport I played when I was younger," said Hartnell.
Soccer was not only a pastime for Hartnell, however, as showcased from her success in high school. When it came to look at where she would play next, West Liberty University seemed like the perfect fit. Hartnell said, "I chose to come to WLU because
Barry [Christmas]
knows the sport extremely well and I felt it was a good environment for me to further my soccer career. Also, the academics fit into what I wanted to do when I was older."
Not only was she offered a scholarship to play here on the hilltop, but so was her twin sister, Layne. Playing collegiate soccer with her twin sister has been a huge highlight for Hartnell. "It is the best, I always have my best friend with me on away trips, and when we are playing, I just know how she plays so we can play off of each other," said Hartnell.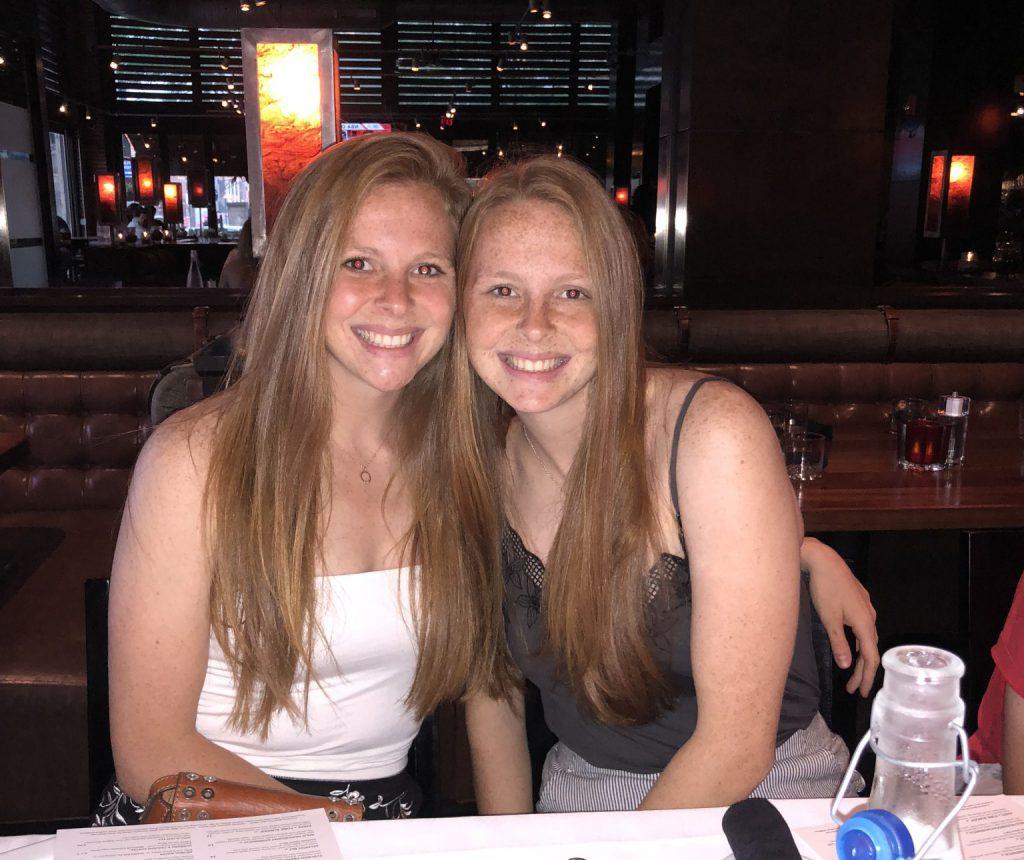 For her senior season, Hartnell has one team-oriented goal in mind: to make it to the
MEC playoffs
. "We are very set on making it into the MEC playoffs this season," said Hartnell. 
The last time the team made it to the playoffs was in 2016, which is Hartnell's favorite memory of playing on the hilltop thus far. "When we made it to the tournament, it felt surreal; we are a good team and some things don't go our way, which sucks, but it felt like things were finally going our way," said Hartnell. 
Hartnell's final season on the hilltop is definitely going her way. As of writing this profile, Hartnell posted her third consecutive shutout in net on Thursday, Sept. 27
against Wheeling Jesuit
. So far, she has four shutouts for the season in total. 
Her shutout win against Urbana University on Sept. 20 earned her
MEC's Defensive Player of the Week
on Monday, Sept. 24. She also earned MEC Keeper of the Week last year on Oct. 9, 2017 after posting three straight shutouts. 
When Hartnell isn't goalkeeping, she prefers to spend her time around her family and friends, online shop, watch Netflix, or listen to One Direction.
A
human biology
major, Hartnell hopes to find a job in medical equipment sales after graduating in May 2019, possibly even in Texas. 
However, the soccer aspect of Hartnell's life won't fade away that easily after graduation. "I hope to keep in touch with all of my teammates and keep soccer a major part of my life," said Hartnell.
Before then, she is putting everything she's got out on the field. "One day, college and soccer will be over, so you may as well make the most of the four years you get," said Hartnell. 
Photo Credit: Hilltoppersports.com